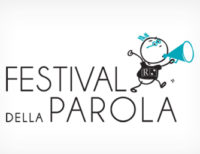 Incontri colloquiali e spettacoli dedicati alla parola intesa come suono, denuncia, canto, lotta all'omertà, dono, poesia, ricordo, ricerca della verità, percorso di arricchimento… parola intesa anche come espressione dell'arte, in tutte le sue manifestazioni creative.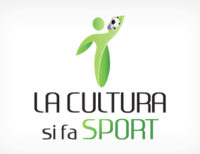 Ideato e organizzato da Net Project, agenzia di comunicazione di Parma, è una rassegna annuale in cui sport, cultura, spettacolo e divertimento si alleano per dare vita a un evento che ha come obiettivo la solidarietà.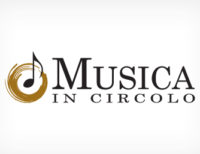 Una serie di appuntamenti musicali, danno vita ad un'offerta variegata e al contempo artisticamente elevata. Il percorso musicale proposto ogni anno non segue un filo conduttore lineare: in questo senso va letto il titolo della rassegna.
Associazione culturale Rinascimento2.0
L'Associazione Rinascimento2.0 si propone di realizzare e sviluppare a Parma progetti culturali di alto profilo legati alle sette arti e sostenerne altri già in atto, organizzati da soggetti privati ed istituzionali, allo scopo di valorizzare le risorse della città, arricchire l'offerta culturale con iniziative di rilevanza nazionale ed internazionale e attirare a Parma un turismo di qualità, durante tutto l'anno.
Le proposte di Rinascimento2.0 intendono contribuire a fare in modo che angoli, monumenti, palazzi, spazi delle città italiane possano non solo essere (ri)scoperti dai cittadini del suo territorio, ma anche diventare meta del turismo culturale, in modo da portare sempre più i visitatori ad aumentare i giorni di pernottamento e la presenza in città.
Valorizzare le risorse umane, professionali, artistiche, monumentali di Parma
Arricchire l'offerta culturale della città
Attirare un turismo di qualità, attraverso iniziative distribuite nel corso dell'anno
Coinvolgere attivamente aziende, istituzioni, associazioni, cittadini
Proporre la cultura come strategia d'impresa
Creare opportunità di business per le aziende sostenitrici
Favorire la nascita di associazioni R2.0 in altre città, per uno scambio continuo di idee e iniziative
Please enter the Page ID of the Facebook feed you'd like to display. You can do this in either the Custom Facebook Feed plugin settings or in the shortcode itself. For example, [custom-facebook-feed id=YOUR_PAGE_ID_HERE].
Iscriviti alla newsletter
Rimani aggiornato su tutte le iniziative in calendario. Registrati alla mailing list e ricevi tutte le news relative all'associazione e agli eventi realizzati.